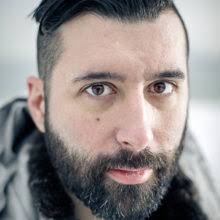 As everyone is last-minute shopping and cooking (or dealing with those of us who are), we have a new (somewhat seasonally-themed) guest of honor to announce – Johnny Xmas!
Johnny is a Security Researcher at Uptake, a company dedicated to ensuring safety, reliability, and security of  industrial environments. Recently, he was one of the masterminds behind the reproduction and leaking of the TSA Master Keys from 2016-present (with a final 006 in the works). The purpose of this was to help educate the public on the dangers of roatationless key escrow, such as that which the government is requesting for all of our digital communications (you can read more about it on TechCrunch).
Johnny's been speaking internationally (both in and very far outside of the infosec community) on the topics of information security, career advancement, and social engineering for nearly 20 years. His infamous mixture of humor, raw sincerity, and honest love of people often leads to a lighthearted, but (at its core) serious, discussion around our innate desires to get in our own way.
You can check out Johnny further on Twitter and YouTube.
We can't wait to see Johnny in May!
More Guest of Honor announcements are coming soon. In the meantime, enjoy your holidays (or the dodging thereof)!