Can you feel it!  The clock is ticking down and the excitement is starting to build, soon it will be time to walk the halls of the Westin for Penguicon 2018.  However, we still need you!  Yes, you we need you to join our madness and help make the behind the scenes magic happen by volunteering.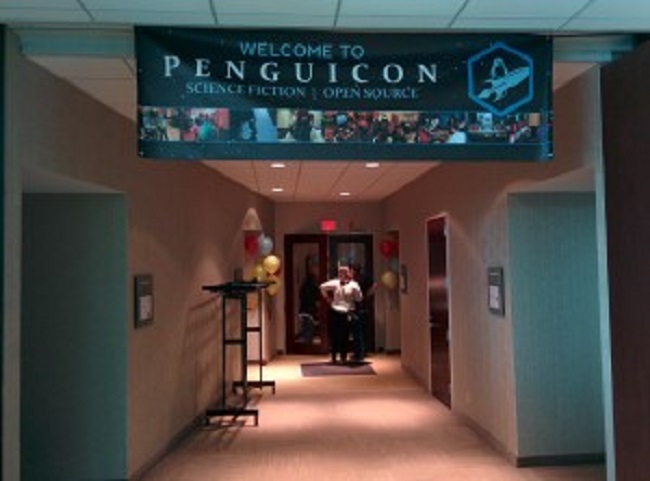 Penguicon only manages to be awesome the the dedication of its volunteers. For as little as two hours over the weekend, you can give back to the con and your fellow con participants. As a volunteer-run event, your contribution is crucial to an amazing weekend for all.
Come see what our mad scientists have been developing for your enjoyment in the lab aka the Volunteer Bash on March 25, 2018 at the Westin from 2pm-5pm to find out how you can join the madness and Make A Difference.  There will be trivia, the opportunity to play the newest game from the makers of Exploding Kittens, science experiments, food, raffles,(many opportunities to win tickets),limited edition local artist penguicon button for attending, and of course the opportunity to talk to the ConCom about all of the available volunteer positions.
You can even sign up for your shift on the spot.  
Did you know all of the wonderful benefits you get from volunteering?
Opportunity to use hours worked for benefits

2 hours worked= 1 night in the Penguipit

8 hours worked = Badge for next year

10 hours worked = Badge reimbursement for this year

Swag bag when you check in at Con if you register for hours prior to the start of Con

Limited edition ribbon if you are register for at least 2 hours

Limited edition ribbon if you are register for more that 4 hours

Limited edition local artist created sticker

Additional goodies to make your weekend awesome

Schedule of hours

Special Thank you gift when you turn in your hours at the end of the weekend

Skills that you can put on your resume

Opportunity to meet other people who are equally as passionate about Penguicon

"Did we just become best friends?"
Link to Penguicon Volunteer Bash FB Event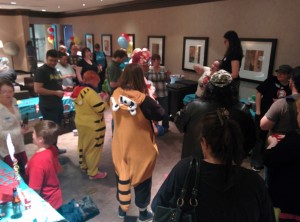 If you can't make it to the Volunteer Bash but would like to volunteer or have questions about volunteering please email Jessica Roland at volunteers@penguicon.org
Look forward to have you all go M.A.D. (make a difference) with us!