Our Maker Market is chock full of artists from our community who make everything from paintings to leather to unique electronics.  Again this year, our makers are not reselling anything – it all comes from them.  This post highlighting our makers is the second in a series – be sure to check them out during Penguicon!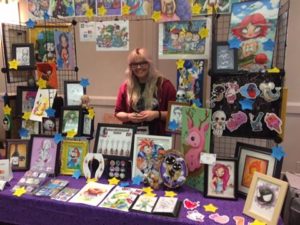 Drawing since she was a young child Crystal has followed her passions creating unique one of a kind pieces.  Crystal is a  graduate of the College for Creative Studies with a Bachelor of Fine Arts degree in Illustration, and has been included in more than 20 groups shows and 3 solos shows across the country.
---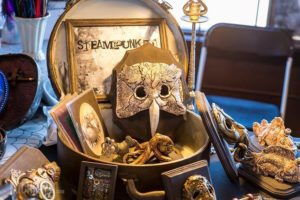 Steampunked
One of a kind art, comprised of Polymer Clay, mixed media and vintage faire.
---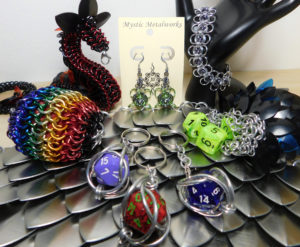 Local Michigan company that creates unique handcrafted chainmaille accessories, scalemaille costumes, and mixed metal jewelry pieces!
---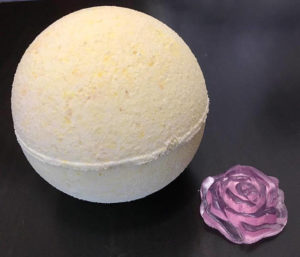 At Gunpowder Cosmetics we are passionate about a few things: cats, health and beauty, and having a good time. We love making beauty products with fun fragrances from quality ingredients, and we want to share that with others who are looking to improve or add to some aspect of their beauty regimen.
---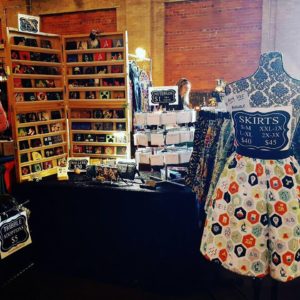 Everyday Gear for the Everyday Geek. We focus on making practical, high-quality items that are geared toward the serious geek. Skirts, wallets, purses, notepads, pillows and tribbles (trust us. tribbles are practical)… all handmade by a couple of sisters with a pair of scissors.