Our Maker Market is chock full of artists from our community who make everything from paintings to leather to unique electronics.  Again this year, our makers are not reselling anything – it all comes from them.  This post highlighting our makers is the third in a series – be sure to check them out during Penguicon!
---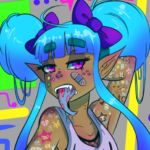 If you are looking for the opportunity to glimpse into the mind of an artist who dreams of color palettes that are inspired by nebulas you will want to visit Tao By Design's booth.  Among their offerings are pillows that are as soft as clouds and shiny things to make sure you keep keys from getting lost in the great beyond.
---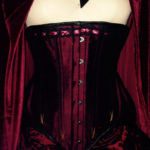 Ties that Bynde Designs specializes in high quality steel boned corsets. Offering a variety of styles and sizes you can stop by the booth to find your perfect fit.  
---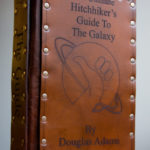 Beautifully handcrafted leather covers of your favorite novels that make something new look old again. Other nerdy gifts will also be available such as notebook covers, bracelets, magnets, and buttons.
---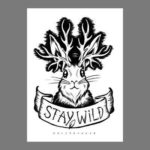 Earthenwood Studio's Melanie Brooks creates quirky illustrations on paper and on ceramic wares from her Metro Detroit, Michigan home studio. Kawaii inspired robots, monsters, and other silly critters dance around her artworks, shouting out sassy quotes, random geekery, and witty words of advice.
---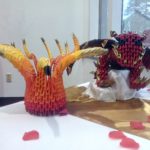 What happens when you cross an engineer with an artist?  You get The Crafty Dyborg run by Darcy Davis. Specializing in modular origami creations wich includes 30-piece hanging ornamental balls or kusudama, lantern kusudama, 120-piece cranes, and a special edition scientist kusudama.  
---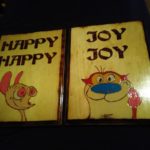 Jessica and her mom Teri offer a variety of wood-burned fan based art pieces including plaques and wooden boxes.  They also offer sculpted works, unique OOAk jewelry pieces of leather, sculpts and metal.