Our Maker Market is chock full of artists from our community who make everything from paintings to leather to unique electronics.  Again this year, our makers are not reselling anything – it all comes from them.  This post highlighting our makers is the fourth in a series – be sure to check them out during Penguicon!
---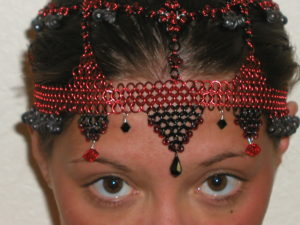 David Foley makes one of a kind rings that he fashions into chainmail jewelry and other unique pieces.  
---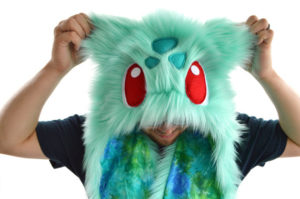 Meghan and Matt Zelensky sell unique, one of a kind,items.  Their signature items are their faux fur hats that will help you spice up your cosplay, or help bring out your inner beast! They also sell shirts with their own designs. Decals, and a few cosplay hoodies! Come find something as unique as you are!
---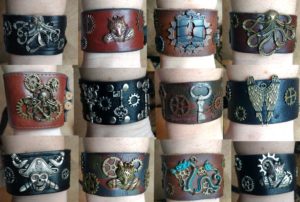 Alayna Robinson is a self proclaimed fanartist that selling handmade steampunk leather cuffs and chokers. She also draws realistic portraits of anime characters and their counterpart cutesy chibis that she sells as prints and buttons.
---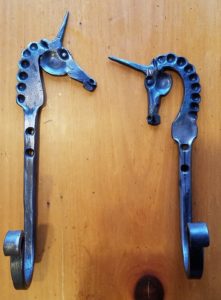 Atticus McFadden-Keesling lets the organic movements that comes from the process of forging influence his designs.  Forging everything hot, using a mechanical hammer, hand hammers, anvil, and many chisels he is able to move the metal like clay.  Check out his one of kind pieces that include dragon bottle openers, wine racks, and wall hooks.
---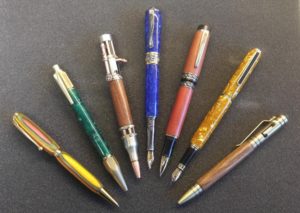 Hand turned art for daily enjoyment. Fountain pens, roller-balls, ball points, and pencils in wood, acrylic, stone composite, and other materials. Pepper-mills, kitchen items, sewing tools, crochet sets, and other items for home use. Brad's focus is to create beautiful and practical art for everyday use.