Our Maker Market is chock full of artists from our community who make everything from paintings to leather to unique electronics.  Again this year, our makers are not reselling anything – it all comes from them.  This post highlighting our makers is the fifth in a series – be sure to check them out during Penguicon!
---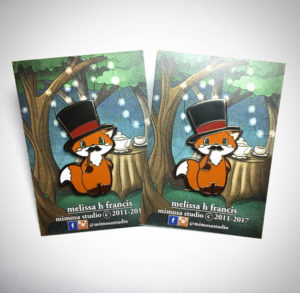 Melissa Francis is a self taught artist that creates original and fan-based illustrations. She specializes in chibi, kawaii, and anime styled illustrations that she then creates as a variety of fun items including stickers, magnets, pillows, pins, and bags.    
---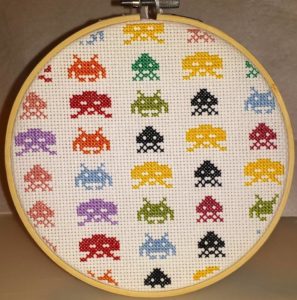 Have you ever thought something and thought, I wish I could hang that on the wall?  Cassie Boyd makes that happen with Sassy and subversive cross stitch designs. Handmade and framed in wooden embroidery hoops.  Her themes include subversive phrases, retro, cult classic movies, TV shows, gaming, and general cuteness. Custom designs are also available.
---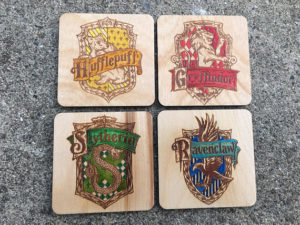 After Jessica Rowland graduated from art school she looked for a way to bring her art to life in products that were useful and brought smiles to the people that owned them.  She has achieved that goal with her line of functional home goods featuring pop culture references using a laser engraver and paint.
---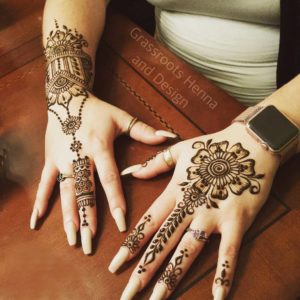 Jillian Osbourne-Hawkins has been studying and practicing the art of applying henna since graduating with her art degree over five years ago. Her designs range from bold and unexpected to delicate and lace-like but will always leave you feeling like you have been transformed.  Stop by her table for your Henna body art and temporary glitter tattoos! Choose from a ready-made designs or custom work. All henna is 100% natural, plant based, and made by the artist; glitter and adhesives are cosmetic quality.
---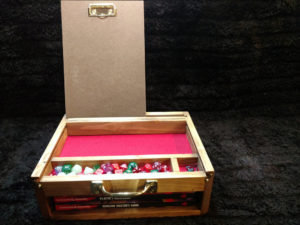 DRAGON BOOTY WORKSHOP
Dragon Booty Workshop is a hand-made gaming accessory business that thinks gaming can be more enjoyable with simple tools to help organize the gaming table. Booty Boxes are handy dice boxes that have space for your dice to be stored as well as your gaming book and clipboard.
---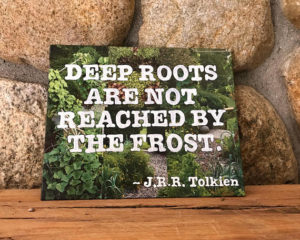 The Well Read Nerd
Megan Emelander has always loved old things and making old things new again.  She created The Well Read Nerd because books hold a special place in many people's hearts and she wanted to sell things that shows love for all things books and reading. Most items use pages from rescued books in one of a kind jewelry and home decor items, and those that don't, have book quotes or a book theme to them.