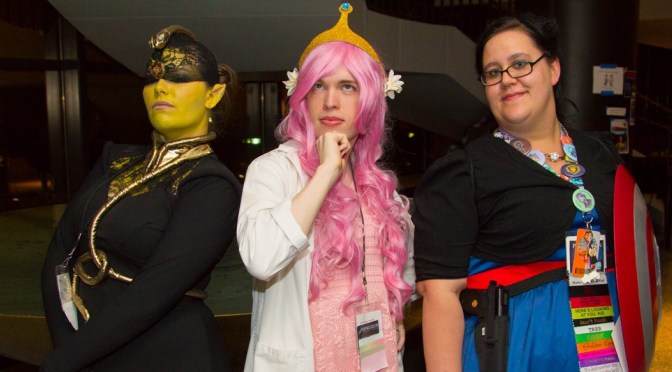 The Penguicon Cosplay Contest returns for another super awesome year!
You'll have a chance to show off all of your hard work, creativity, and ingenuity for some cool prizes and bragging rights! If you're interested in competing, registration and prejudging will happen an hour before the contest. No skill level is required to enter. If you want to just show off your work without competing that's fine too.
We'll also have a hallway contest throughout the weekend where people can vote on their favorite cosplay! So come and show off your amazing work, check out all the costumes, and don't forget to vote.
And because we're Penguicon: Here is some history on cosplay!
One of the earliest recorded examples of costuming based on an existing character from popular media (as opposed to legend or history) were costumes based on A.D. Condo's science fiction comic character Mr. Skygack, from Mars. In 1908, a Mr. and Mrs. William Fell attended a masquerade at a skating rink in Cincinnati, Ohio wearing Mr. Skygack and Miss Dillpickles costumes. Shortly after, in 1910, an unnamed woman won first prize at masquerade ball in Tacoma, Washington wearing another Skygack costume!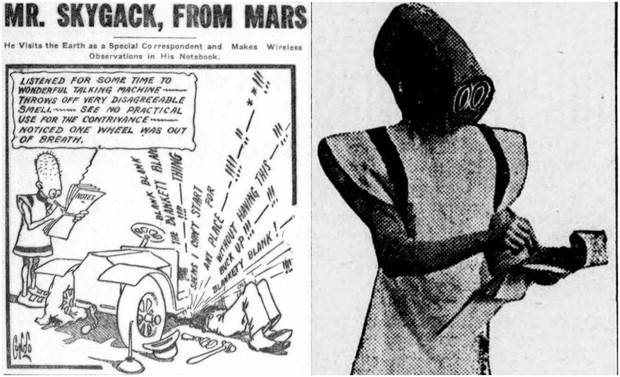 Come make history with us at Penguicon 2018 with your awesome cosplay!