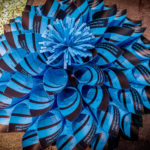 It's April 1st but it's not a joke! The Programming Schedule has arrived!  The Programming Team has been working extremely hard to bring you over 460 unique events with more than 500 hours of programming provided by approximately 250 presenters and panelists!  I'm still not sure how they managed to fit so much into one weekend 🙂  Stay tuned for an update with details on Sched (our scheduling software) and all the awesome features it has built in.  If you should see an error or need to cancel your event please email programming@penguicon.org.
Friendliest of reminders, this schedule is subject to change up to and during the convention.
Looking forward to an awesome weekend with everyone!