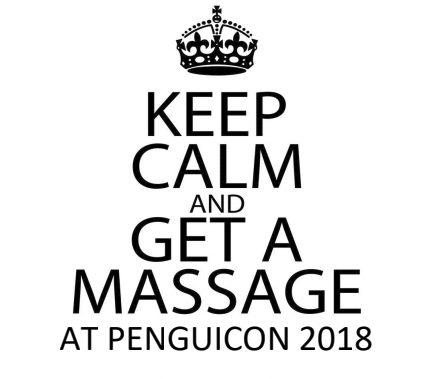 Massage will be available at Penguicon this year! Axxis Massage will be providing massage therapists that will be working with and on con attendees all weekend!
Therapists will be available in 10 minute increments with a 5 minute buffer during the following hours:

Friday:
Saturday:
Sunday:
Signups will be available with text reminders for your appointment. Those who choose to receive a massage will be able to tip via cash or card. There may be opportunities for "drop-in" massages, so check in throughout the day if your preferred spot was not available.