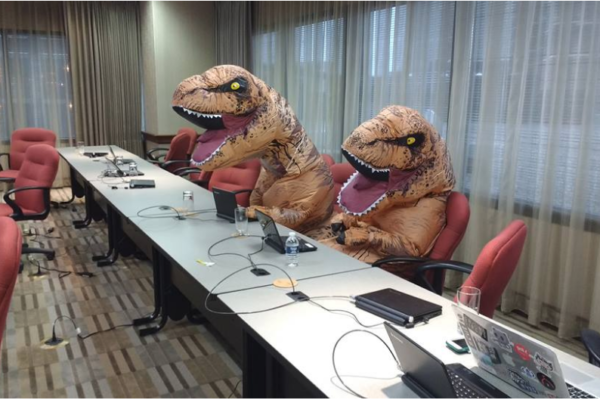 For the third year in a row, Penguicon participants will be able to get hands-on with Linux in our new Computer Lab! We have upgraded all the computers and are excited to announce a Network CTF event for the first time at Penguicon!

The Computer Lab is sponsored by the Michigan Cyber Range and powered by Merit Networks. The Michigan Cyber Range (MCR) helps cybersecurity professionals prepare for real-world situations.
Please consider bringing your own laptop for official events in the Computer Lab in case they are occupied. They're loaded with Ubuntu, atom editor, python 2.7, and python 3, along with much more.
Hands on panels this year in PenguiLab 2.0!*
Network CTF challenge (With Penguicon Sponsor Merit Networks)
Intro to Coding Workshop in C# .NET (Held by Grand Circus!)
Linux 101
Linux 102
Programming Games with PyGame
Let's Build Something to Change the World
All About Passwords
Welcome to CircuitPython! (With Penguicon Sponsor Adafruit!)
Build Your Second Mobile App
50 Minutes: What Can We Build?
DIY IoT Workshop
*some details and events may change prior to (or during!) the con
We look forward to seeing you there!