If you'd like to follow this year's Guests of Honor and Featured Guests on Twitter, we've created a public list – Special Guests for 2018!
Guests of Honor are provided travel and lodging expenses, and have a lifetime membership to attend Penguicon.
Featured Guests are presenters of note that we would like to highlight this year, and are provided a free membership for 2018.
---
GUESTS OF HONOR
MARK OSHIRO
Mark is the Hugo-nominated writer of the online Mark Does Stuff universe (Mark Reads and Mark Watches), where he analyzes book and TV series. He was the nonfiction editor of Queers Destroy Science Fiction! and the co-editor of Speculative Fiction 2015 with Foz Meadows. He is currently the fiction editor for Efniks, an online magazine for queer and trans people of color (if you're interested in submitting a story, see http://efniks.com/submissions/) and also the President of the Con or Bust Board of Directors. His first novel, Anger is a Gift (Amazon, Goodreads), is a YA contemporary about queer friendship, love, and fighting police brutality. It will be released by Tor Teen on May 22, 2018.
You can check out Mark further on Patreon, Twitter, Facebook, and Instagram. When he is not writing, crying on camera about fictional characters, or ruining lives at conventions, he is busy trying to fulfill his lifelong goal: to pet every dog in the world.
---
JOHNNY XMAS
Johnny is a Security Researcher at Uptake, a company dedicated to ensuring safety, reliability, and security of  industrial environments.  Johnny's been speaking internationally (both in and very far outside of the infosec community) on the topics of information security, career advancement, and social engineering for nearly 20 years. His infamous mixture of humor, raw sincerity, and honest love of people often leads to a lighthearted, but (at its core) serious, discussion around our innate desires to get in our own way.
Recently, he was one of the masterminds behind the reproduction and leaking of the TSA Master Keys from 2016-present (with a final 006 in the works). The purpose of this was to help educate the public on the dangers of rotationless key escrow, such as that which the government is requesting for all of our digital communications.
You can check out Johnny further on Twitter and YouTube.
---
DR. KRISTINE LARSEN
Kristine is Professor of Astronomy at Central Connecticut State University in New Britain, Connecticut. Her teaching and research focuses on the intersections of science and society, including the history of women in science, and science and popular culture.
In particular, her work focuses on depictions of science and scientists in the works of J.R.R. Tolkien (Perilous and Fair: Women in the Works and Life of J. R. R. Tolkien), Neil Gaiman (The Mythological Dimensions of Neil Gaiman), Andrzej Sapkowski, Phillip Pullman, and George R.R. Martin (among others). She has also examined film and television series (especially Doctor Who—The Mythological Dimensions of Doctor Who—and zombie media). She is also the author of Stephen Hawking: A Biography, The Women Who Popularized Geology in the 19th Century, and Cosmology 101.
Kristine is also the president of the American Association of Variable Star Observers, and shares her home with assorted misfit cats and rabbits.
---
CHRISTINE SUNU
An interface designer, Christine (per her Twitter bio) builds things. The things she builds vary, but her focus throughout it all is on interfaces hooking into human behavior and expectation. She believes the level of complexity in tactility, geometry, and human factors in connected interface design requires understanding and experience with people and interfaces from non-digital fields. Her multidisciplinary experience with the digital, physical, and human allows her to create effective and successful experiences for users.
Christine has implemented developer experiences and run IoT workshops, designed interfaces for patient motivation in high-stakes settings, made trending content on electronics, and created hardware and software for research in bleeding-edge fields. She started and runs HackPretty (read more about why she started HackPretty), built robots at BuzzFeed, run hackathons at Particle, just finished up Everyday Bots on The Verge (this was her favorite hack), and spoken at TEDx and Hackaday about the weird psychological line between alive and not-alive in technology.
---
MARY ANNE MOHANRAJ
Mary Anne is one of our talented Guests from the Writing Excuses Podcast!  Additionally, she is the author of Bodies in Motion(HarperCollins), The Stars Change(Circlet Press) and eleven other titles.
Bodies in Motion was a finalist for the Asian American Book Awards, a USA Today Notable Book, and has been translated into six different languages. The Stars Change, a Sci-fi novella, and finalist for the Lambda, Rainbow, and Bisexual Book Awards.  Mary Anne founded the Hugo-nominated magazine, Strange Horizons, and serves as Executive Director of the Speculative Literature Foundation.  She has taught at the Clarion SF/F workshop, and is a Clinical Associate Professor of English at the University of Illinois in Chicago.
Additionally, her writing can be found in Clarkesworld, Asimov's and Lightspeed magazines.  Some of her upcoming work includes Survivor (SF/F anthology of trauma and survival stories) and Perennial (breast cancer memoir/romance).  Keep track of all her upcoming projects on her website and Facebook.
---
MARY ROBINETTE KOWAL
Mary is the author of historical fantasy novels: The Glamourist Histories series and Ghost Talkers in addition to being a host on the Writing Excuses podcast! She has received the Campbell Award for Best New Writer, three Hugo awards, the RT Reviews award for Best Fantasy Novel, and has been a finalist for the Hugo, Nebula, and Locus awards. Her stories have appeared in Strange Horizons, Asimov's, several Year's Best anthologies, and her collections Word Puppets and Scenting the Dark and Other Stories.
As a professional puppeteer and voice actor (SAG/AFTRA), Mary has performed for LazyTown (CBS), the Center for Puppetry Arts, Jim Henson Pictures, and founded Other Hand Productions. Her designs have garnered two UNIMA-USA Citations of Excellence, the highest award an American puppeteer can achieve. She records fiction for authors such as Kage Baker, Cory Doctorow, and John Scalzi.
Mary lives in Chicago with her husband Rob and over a dozen manual typewriters. You can check out Mary's projects for 2018 on her website, and don't forget to check out the 2018 Writing Excuses Cruise!
---
MAGIC MEEPLE GAMES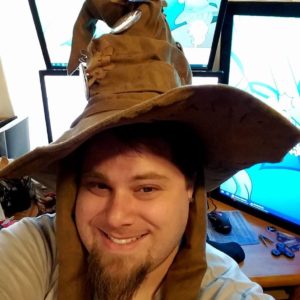 Magic Meeple Games is an independent tabletop games design, development, & publishing company based in Phoenix, Arizona and co-owned by Ian and Trish Stedman.
MMG began when a good friend, and Gamelyn Games founder, Michael Coe approached Ian and Trish to co-publish a project with him. Ian and Trish (who have over 15 years combined involvement in various games industries) officially formed MMG in 2015. Ian has had a lifelong passion for gaming and is the designer of Magnum Opus from Clever Mojo Games and several other self-publishing projects.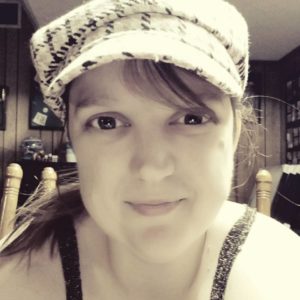 Trish has been heavily involved with gaming conventions (including Phoenix Comicon, RinCon, and Crit Hit) for years as an experienced event planner. Then they debuted with a successful Kickstarter campaign for Darkrock Ventures (designed by Michael Eskue of Council of Verona/TableTop fame), followed that up with another successful Kickstarter campaign for Fire of Eidolon, and yet another for Overworld last year.
Keep track of all their upcoming projects on Facebook, Instagram, YouTube, BoardGameGeek, and their own website.
---
FEATURED GUESTS
Karen Burnham – Karen Burnham is an electromagnetics engineer working for Ford Motor Company. Prior to that she worked in aerospace and defense spending several years at NASA Johnson Space Center and working on ISS, Orion, and later the Dream Chaser spaceship. Her other passion is literature and she has been a book reviewer for venues such as Locus Magazine, Strange Horizons, SFSignal.com, and Cascadia Subduction Zone since 2004. Her academic book on hard SF writer Greg Egan was published in 2014, and she was ConFusion's Science Guest of Honor in 2017. She is thrilled to be settling down here in Michigan where she lives in Dearborn with her husband, two geeklings, and a dog.
Jeff MacLeod – Jeff Macleod is a physics and astrophysics double major at Wayne State University, He is currently the President of the Warren Astronomical Society, a local astronomy club in Southeast Michigan. He has been obsessed with space his entire life, with a special place in his heart for NASA, cosmology, and Richard Feynman. When he finishes his schooling he hopes to apply to the Astronaut Corp at NASA. Oh, and he's a semi-professional juggler and unicyclist.
Kevin MacLeod – Kevin MacLeod is an international award-eligible composer and copyright activist, known for his Creative Commons licensed royalty-free music available on incompetech.com.  He is an avid Twitch Streamer, showcasing his music production skills and scintillating* personality. His works have been featured in thousands of movies and television programs, and tens of millions of YouTube videos.  Kevin believes copyright is fundamentally broken and no longer serves the needs of artists, creators, or audiences.  FreePD.com, a website dedicated to modern Public Domain music recordings, is his newest venture, eliminating the need for artists and creators to muddle through the complex copyrights and royalties process.
*s/scintillating/questionable/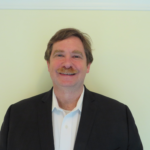 Curtis Potterveld -Curtis works for the Ford Motor Company on the Autonomous Vehicle program where he is a systems engineer modeling the vehicle architecture, functions, and interfaces. Prior to joining Ford, Curtis worked for Boeing and NASA on the International Space Station, Boeing's Starliner program and commercial satellites. Curtis has Master's degrees in Astrophysics, Aerospace Engineering, and Systems Engineering, and a Bachelor's degree in Physics.
Nemo T Rathwald – Nemo designs and illustrates board games under a pseudonym, which is an anagram for Matthew Arnold.  His game "Overworld" was 500% funded on Kickstarter by Magic Meeple Games, and has distribution deals in Germany and France.  He laser-cuts his game prototypes at the local hackerspace i3Detroit, where he teaches classes on how to use Adobe Illustrator to create cutting paths for machine tools.
Charles Severance – Charles is a Clinical Associate Professor and teaches in the School of Information at the University of Michigan. He is the Chair of the Sakai Project Magament Committee (PMC).  He also teaches popular Massive Open Online Courses (MOOCs) to students worldwide on the Coursera platform: Internet History, Technology, and Security and Programming for Everybody. He is a long-time advocate of open educational resources to empower teachers. In addition, he is the editor of the Computing Conversations column in IEEE Computer magazine that features a monthly article and video interview of a computing pioneer and is the author of the books, "Sakai: Building an Open Source Community", "High Performance Computing", "Using Google App Engine" from O'Reilly and Associate, and "Python for Informatics: Exploring Information". He often dabbles in media as a hobby, he has co-hosted several television shows including "Nothin but Net" produced by MediaOne and a nationally televised program about the Internet called "Internet:TCI". In what spare time he has left he can be found off-road motocycle riding, singing karaoke and playing hockey.
Chad Sinke – Chad Sinke is a Professional Electric Engineer who graduated from Lawrence Technological University with an Electrical Engineering Degree. He co-owns the Engineering firm R-Concepts Inc. in Howell MI. He enjoys taking on Engineering projects both inside and outside of work. In his free time he restores cars, does home DIY projects and watches movies. One project he had contemplated doing for years was the DIY Electric Vehicle. Hence, The Avenger-EV was born!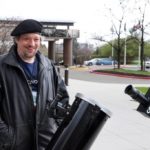 Bob Trembley – Bob's interest in astronomy and science was cultivated during the era of Jonny Quest, 2001, The Thunderbirds, Star Trek, the Space Race, and Carl Sagan. Bob has been a lifelong amateur astronomer, is the Outreach Officer for the Warren Astronomical Society, and a 4th year volunteer NASA/JPL Solar System Ambassador. Bob does a lot of astronomy outreach – he lectures about astronomy and space science, and sets up his telescopes at schools, planetariums, conventions, and other venues. Bob writes about astronomy and space science for the blog of the Vatican Observatory Foundation. Bob is fantastically interested in asteroids, and planetary defense – he has been peripherally involved with the Asteroid Day movement since late 2014. Bob is determined to improve the teaching of astronomy, space science, and space history throughout Michigan, and the U.S.
Claire Winn (Phazon Pixie Cosplay) – Claire started building cosplay armor to fulfill her dream of becoming Samus Aran, though she has yet to build a functioning plasma cannon.  In mid-2017, she launched her cosplay page, Phazon Pixie Cosplay, and her work has since been featured in CosplayZine magazine and on sites like Geek x Girls.  She loves tough armor builds for even tougher heroines.  Aside from cosplay, Claire is a freelance editor and aspiring SF/F novelist,  with an affinity for fantasy and cyberpunk.  Look for her on the cosplay and literature panels!